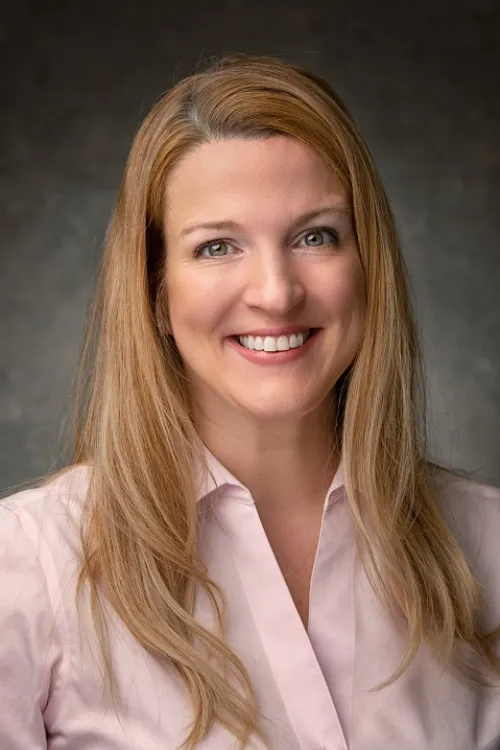 Areas of Expertise
Board Certified

Pediatric Ear, Nose & Throat

Laryngology and Voice Disorders
Certifications & Awards
American Board of Otolaryngology

Atlanta Mag TOP DOCTOR 2018, 2019, 2020

Georgia Trend TOP DOCTOR 2020, 2021

Castle Connelly 2018, 2019, 2020, 2021, 2022, 2023

Exceptional Women in Medicine 2020, 2021
About Dr. Statham
Dr. Melissa Statham is board certified in otolaryngology and one of only a handful of doctors in America with dual fellowship training in pediatric otolaryngology and laryngology. She was one of only four pediatric ENT's in Atlanta named Castle Connolly Top Doctors in 2018, 2019, and 2020. She was also named a Georgia Trend TOP DOCTOR for 2020.

Dr. Statham was a resident member of the Triological Society, is currently a member of the American Academy of Otolaryngology – Head and Neck Surgery, a member of the American Bronchoesophagological Association, and a post-graduate member of the American Laryngological Society.
Credentials
Undergraduate Education Centre College — Danville, KY

Medical Education University of Louisville — Louisville, KY

Residency
University of Cincinnati, Otolaryngology – Head and Neck Surgery — Cincinnati, OH

Fellowship
University of Cincinnati, Ohio, Pediatric Otolaryngology, 2010
About Dr. Statham
She earned her medical doctorate (MD) at the University of Louisville. Dr. Statham completed a general surgery internship at the University of Cincinnati in 2004 and her residency in Otolaryngology – Head and Neck Surgery at the University of Cincinnati in 2008. She completed her laryngology fellowship at University of Pittsburgh Medical Center in Laryngology and Care of Professional Voice in 2009, and an additional fellowship in pediatric otolaryngology at Cincinnati Children's Hospital Medical Center in 2010.
Throughout her career, Dr. Statham has published 24 papers, 10 textbook chapters and has been invited to give national and international presentations. She continues to be engaged in lectureships for parents with syndromic conditions, and is involved in educational programs for speech pathologists. She has extensive experience in pediatric and adult voice conditions and has a strong interest in the treatment of airway disorders.
Though Dr. Statham practices the full breath and depth of pediatric otolaryngology, she has a particular interest in pediatric voice disorders, and is one of the only providers in Metro Atlanta who offers pediatric videostroboscopy services. Dr. Statham also sees adults with laryngeal and airway disorders.
A native Kentuckian, Dr. Statham is an avid UK basketball fan. Dr. Statham is the mother of three children, and she feels strongly that being their mother helps her be a better pediatric otolaryngologist on a daily basis. She enjoys camping, hiking, and travel.
Patient Testimonials
I cannot say enough good things about this physician and her caring staff. We went to see her for a second opinion and I am so glad that we did. We f...
So impressed! Dr. Stratham is patient, kind, witty, and very thorough. She answered all of our questions and I'm glad she will be my daughter's surg...
We were referred to Dr. Statham when my son was about 9 months old. Dr. Statham has removed a dermoid cyst from his nose and he is not showing a need ...
Dr Statham is amazing and the staff is wonderful. She has been with my son since he was born and he is 4 yrs now and he still sees her. I would never ...
She is the best. She has excellent bedside manners and she cares about all her kids. I would recommend her to all my friends. When your child become h...